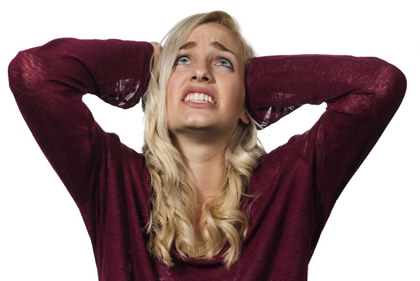 Having a background rooted in Property Management we fully understand the unique demands of your job. We acknowledge your requirement for professional contractors that are fully Licensed and Insured in their field. You need a contractor you can trust to provide a professional service at a reasonable cost, and who is diplomatic and sensitive to the needs of both your tenants and landlords. We will personally liaise with and guide your tenants through these frustrating possum problems as efficiently and effectively as possible. We're here to help every step of the way.
Possum problems can present as a highly distressing situation for tenants who are left sleep deprived due to the relentless and excessive nighttime noise these nocturnal creatures generate inside the roof cavity. Even the most tolerant and usually reasonable tenant can quickly become irate, volatile and hard to deal with. That is why we provide a rapid response to every enquiry. Calming and reassuring the tenant that the problem will be resolved becomes our first priority.
Avoid costly, time wasting and troublesome disputes between you, your landlords and your tenants - call us now. Our prices start at $280+gst, we block all entry points and we offer a choice of 12 or 24 month warranties on all our possum proofing services.
Our technicians and office staff all receive comprehensive training in all aspects of customer service and possum control, and have expertise in all other areas of pest related issues. So when you call Possum Catchers, you are not just talking to wildlife people, you are talking to highly skilled professionals that are trained to handle all of your pest control needs and hopefully make your job a little easier. For more information on general pest control go to: www.bugcatchers.com.au
We hold Public Liability insurance of $20 million and Professional Indemnity insurance of $500,000 for your piece of mind. An insurance certificate is available on request .
Possum catchers are fully compliant with all the necessary statutory and mandatory requirements relating to the Wildlife Act 1975 and all our staff are fully trained in all aspects of the Occupational health and safety act's systems and controls.
We are Type 1 Commercial Wildlife Controllers and have nationally recognised qualifications in Cert III Asset Maintenance as well as full accreditation in all pest management systems Cert IV General & Termite Management.
We also hold the following Industry Accreditations: EWP Operator - Yellow Card License (scissor lift/boom lift), Victorian Construction Induction - White Card, Working at Heights and Working with Children.

Possum Catchers has a wealth of knowledge and experience when it comes to protecting residential structures against possum entry and attack. Our technicians have a detailed knowledge and understanding of all types of construction methods and the relevant Australian construction codes that regulate them.

As well as being experts in possum control our tech's are highly skilled tradespeople which gives us a huge advantage in solving the immediate and long term possum issues. We thoroughly assess the current status of the structure, then we attend to the immediate possum problem and offer the right advice when planning long term possum proofing strategies for the building.

Roof tops are the preferred area of entry for most possums and it is imperative to maintain this part of the structure if long term possum exclusion is to be achieved. We carry out a detailed assessment of the entire structure flagging any areas of immediate concern. If the roof is in need of a little extra attention, Possum Catchers have skilled tradespeople who can handle it.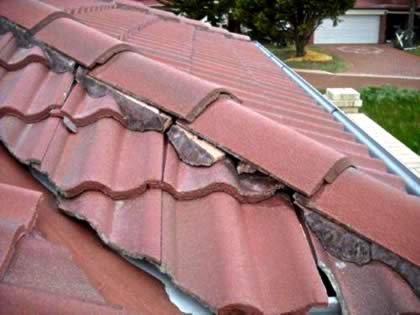 We pride ourselves on being the most proficient possum proofing experts in the state and we have proven this by never failing to achieve a positive long term outcome for a client. In fact we have never been unsuccessful in possum proofing a structure and are often called upon to problem solve the impossible issues that have baffled other well-known possum control companies.
You can rely completely on the high level service and expertise we bring to the table. We have never failed to honour a warranty issue and we like to believe that this ethos has resulted in the ongoing patronage of the many word of mouth referral customers we service.
If you don't already have our Company Profile please do not hesitate to contact us and we will happily send you everything you need to know about us, along with all relevant certifications. However in the interim, to initiate contact you may wish to fill out the form below and we will be in contact with you.
Our prices range from $280+gst, we block all entry points and we offer a choice of 12 or 24 month warranties on all our possum proofing services.
*Please note these prices are based on site unseen, if we attend a property and cannot do the job for this price we will happily supply an obligation free quotation. Also our standard service prices do not apply to Weatherboard structures or properties with tin/metal/colourbond roofs. Please contact us to discuss our pricing range for these types of properties..